Investor Relations
The current page includes information for Elia Group shareholders and investors and those who hold an interest in its Belgian subsidiary, Elia Transmission Belgium. It also includes links to pages about Elia Group's German subsidiary, 50Hertz; its consultancy company, Elia Grid International; and re.alto, the digital market place it launched as a start-up in 2019.
Most recent reports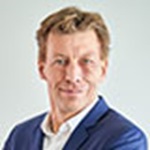 "Despite operating in a complex environment, Elia Group in 2022 realised a large capital increase and took further steps to fast-forward the energy transition. Major infrastructure works were completed on land and at sea and the development of the world's first energy islands kicked off. Simultaneously, we are digitalising our company to improve the efficiency of our grid and to better manage growing system complexity. With the spread of electrification across the mobility, heating and industrial sectors, more interfaces and opportunities are emerging in terms of flexible consumption. The energy crisis made it clear that electrification combined with the accelerated expansion of low-carbon electrons will contribute both to meeting climate objectives and anchoring industry in Europe. More cooperation will therefore be needed, including with regulators and public authorities."
Watch the livestream
Download transcript
Download presentation
Companies within Elia Group
Why invest in Elia Group ?
Focused on sustainable value creation and with our unique know-how Elia Group enhances its core business to be more resilient and decrease its risk exposure through diversification. We focus on creating long-term value and building a healthy company that responds to the opportunities brought about by the energy transition, by bringing them to our shareholders in a relevant way.

1

Reliable, sustainable TSOs
Strong, reliable and sustainable TSOs strategically positioned to drive the European energy transition

2

Regulated predictable earnings
Active under established regulatory regimes offering predictable earnings

3

Strong organic growth
A leading European TSO with strong organic growth prospects
4

Forefront of the energy transition
Elia Group at the forefront of the energy transition and the future of the European power market accelerating to net-zero

5

Attractive shareholder return
Robust financial position and attractive shareholder's return


Latest regulated news
17 May 2023

Quarterly statement: Elia Group Q1 2023

On Wednesday 17th May, the Elia Group published its interim statement for Q1 2023.

16 May 2023

Elia Group's Ordinary General Meeting approves all agenda items presented

02 May 2023

Disclosure in accordance with section 15 of the Belgian Act of 2 May 2007

As a result of the implementation of the capital increase in favour of the members of the personnel of Elia Group NV/SA and its Belgian subsidiaries, as recorded in a notarial deed dated 26 April 2023, Elia Group NV/SA has issued 5,984 new shares.
Our focus on sustainability
We are enabling the energy transition by developing diversified, sustainable and reliable on- and offshore electricity system.
No results found
22 September 2021

Elia makes overhead line by Eau d'Heure lakes more visible to birds

Bird markers help birds see the overhead line better so they don't collide with it. Elia, the operator of the Belgian high-voltage transmission grid, installed bird markers following a study that identified those lines in Belgium that are potentially the most dangerous to birds.

04 June 2021

Elia Group presents its sustainability action plan: ACT NOW

In recent years, sustainability has become a core part of Elia Group's strategy. Our ACT NOW plan defines concrete and measurable objectives which outline how we will embed sustainability into our business processes in the years ahead.

18 December 2020

10 leading TSOs launch joint initiative to reduce GHG emissions

This GHG reduction effort will tackle their own carbon footprint while also addressing much greater opportunities at system level, driven by electrification and the integration of renewable electricity sources (RES). The joint initiative is supported by Amprion (DEU), APG (AUT), Elia Group (BE & DEU), Red Eléctrica (ES), RTE (FR), Swissgrid (CH), Tennet (NL & DEU) and Terna (IT).

03 July 2020

Five Elia Group innovation competition finalists announced

Five finalists from different parts of the world are still in the running for the fourth Open Innovation Challenge. The contest is a joint initiative by Belgian system operator Elia and its German sister company 50Hertz. The Open Innovation Challenge helps Elia Group to innovate in highly specific areas of its work as a system operator by engaging in joint projects with start-ups.

29 May 2020

Last offshore wind farm successfully connected to North Sea power hub

The connection of the Seastar wind farm marks the completion of the Modular Offshore Grid (MOG), Elia's offshore power hub. Located 40 km off the Belgian coast, the switching platform bundles together the export cables from four offshore wind farms and transports the generated energy to the mainland via a shared transmission system

Yannick Dekoninck
Investor Relations Officer
Boulevard de l'Empereur 20 B-1000 Brussels

Stéphanie Luyten
Investor Relations
Boulevard de l'Empereur 20 B-1000 Brussels