24 February 2021
BESIX, the construction company, and Elia, the grid operator, want to give smart buildings an active role in the electricity system
To achieve a climate-neutral society by 2050 as outlined in the European Green Deal, more than just an energy transition is needed.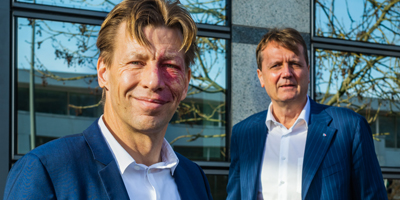 Other sectors can also contribute to the further decarbonisation of our society. Just as the advent of electric vehicles will have a major impact on decarbonisation in the short term, innovative changes are also being announced in the construction sector. For instance, the buildings of the future will not only be more energy-efficient, but also energy-smart. Thanks to flexible energy management, the energy consumed by buildings will be better matched to the variable production of renewable energy. The construction sector will thus support the energy transition without compromis-ing on comfort. At the same time, consumers will be able to save on their energy bills.
40% of our energy consumption comes from buildings
In addition to being more energy-efficient, smart buildings also carry great potential in terms of flexible energy management
Smart buildings strengthen the integration of renewable energy into the energy system
To keep the electricity network in balance, supply and demand must be kept equal at all times. With the expected in-crease in renewable (and less predictable) energy production and the further electrification of our society, this challenge will become much greater in the future. To maintain the balance, there is a need for flexible balancing tools.

Marleen Vanhecke
Head of Communication & Reputation Elia Group