20 October 2021
German regulator sets return on equity for electricity and gas networks for the next regulatory period
BNetzA has published the future equity remuneration for all gas and electricity grid operators for the next regulatory period (electricity 2024-2028), at a pre-tax rate of 5.07%, post-tax 4.13%.
For assets commissioned before 2006, this corresponds with a pre-tax rate of 3.51% post-tax 2.86%. The reduction in regulatory return on equity happens at a point in time when investment volume must continue to grow in order to achieve accelerating climate protection targets.
Today's determination of the equity interest rate alone would lead to a substantial reduction of annual earnings starting in 2024, which will then not be available for the urgently needed investments in the expansion of our grid infrastructure.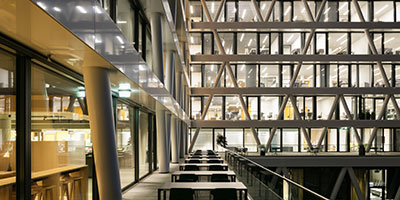 Yannick Dekoninck
Boulevard de l'Empereur 20 B-1000 Brussels

Stéphanie Luyten
Head of Investor Relations
Boulevard de l'Empereur 20 B-1000 Brussels