29 July 2021
Elia Group enters into a liquidity agreement to support the liquidity of the Elia Group shares
Elia Group today announced it has entered into a liquidity agreement with Exane BNP Paribas providing the latter with the mandate to purchase and sale of Elia Group shares on the regulated market of Euronext Brussels.
Exane BNP Paribas is acting on behalf and for the account of Elia Group and within the framework of a discretionary mandate as authorised by the Extraordinary General Meeting of 18 May 2021.
A reporting of the transactions will be communicated on a weekly basis and will be available on the
Elia Group website
.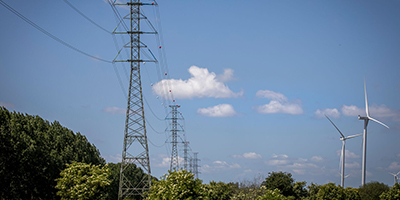 Yannick Dekoninck
Investor Relations Officer
Boulevard de l'Empereur 20 B-1000 Brussels

Stéphanie Luyten
Investor Relations
Boulevard de l'Empereur 20 B-1000 Brussels